Sinba came to me at 6 months old in 2007. He was a hand- me- down from my sister because my niece is allergic to cats. I have always loved cats and was never without one. Very soon, I learned this kitty was crazy. LOL
I nicknamed him "Krazy Kitty" as well as "Sinba the Magnificent".Within two weeks I rescued him from a pitbull attack.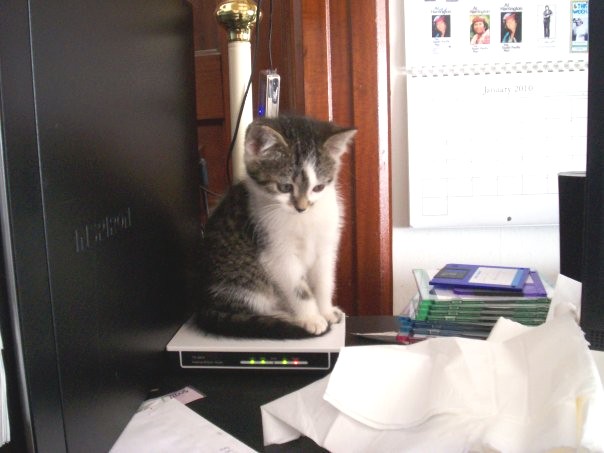 Nibbles on the DSL
Nibbles was just a kitten when she came to her new home. She was somewhat leery of Sinba and he was curious. However, they warmed up to each other and got along great.
I have nicknamed Nibbles as "Niblet" and "the brat".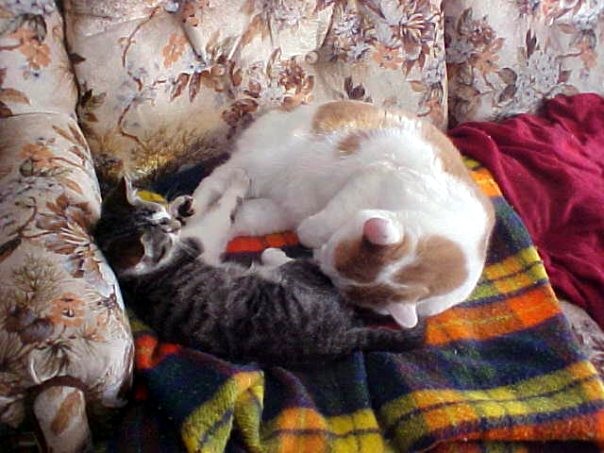 Nap time
I swear Sinba was a mom in another life because he will give Nibbles baths, etc. He seems to be protective of her which is a good thing. Nibbles will get into all kinds of mischief including climbing the curtains, climbing into bed UNDER the bottom sheet and will bring toys to bed to play with. She loves milk rings. I have found toys in my shoes as well.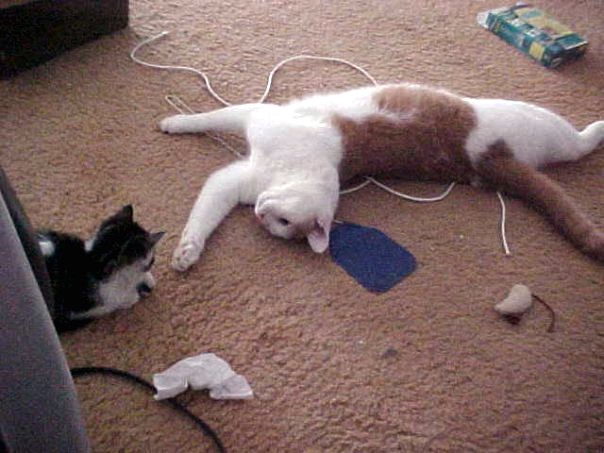 Playtime
Ahhhh