LEFT:This is a Floribunda rose named Cherish. It's a lovely salmon shade, with classic form. This was taken in the afternoon after a storm.

LEADING LADY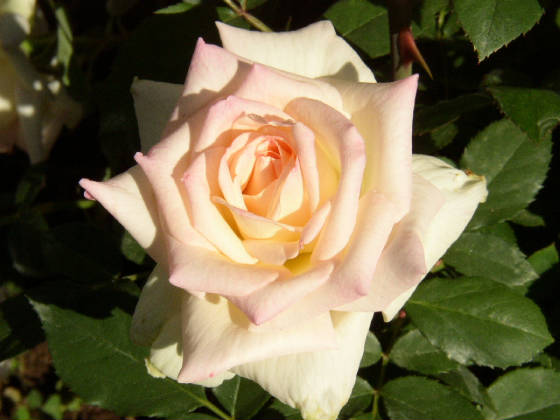 FROM MY BACK YARD YARD Oct 8, 2006
ABOVE: Miniflora rose called Leading Lady. It's one of my absolute favorites. The colors change. This was taken during the fall flush, so the colors are brighter, but in the heat of the summer, it's a creamy white with the faintest pink edge to the petals.
.
LEFT: This is a Floribunda rose called Shelia's Perfume. It's large enough to be a Hybrid Tea, and has Hybrid Tea form, but the hybridizer classified it as a Floribunda. It has a magnificent fragrance.

GEMINI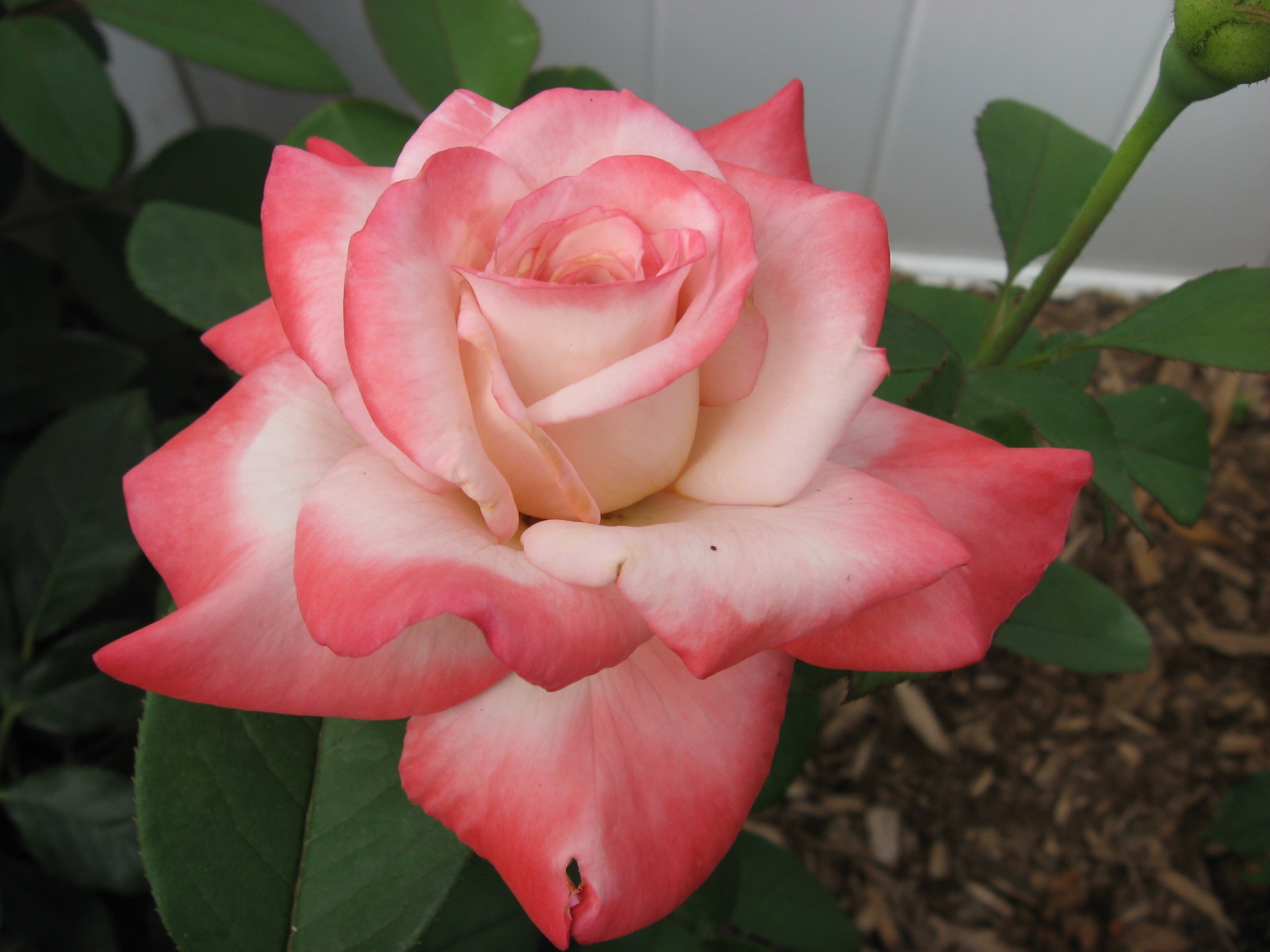 June 26 2007
ABOVE: This is a Hybrid Tea called Gemini. It's probably one of the best roses hybridized by Jackson and Perkins.