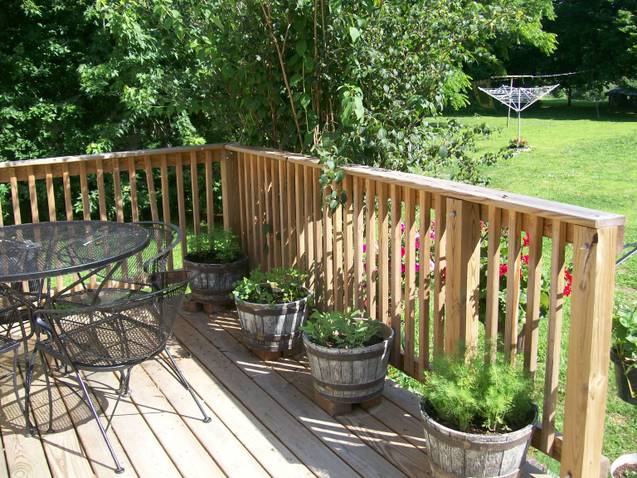 From the closest to the farthest, I have Dill, Sage, Parsley, and Basil.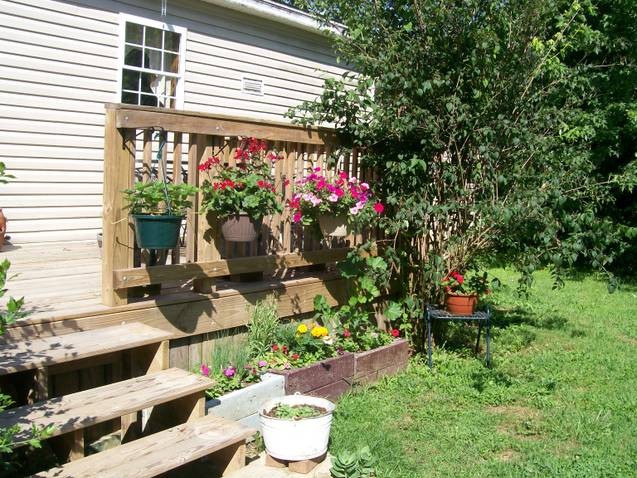 Hanging pots, closest to farthest, Strawberries, Geraniums, and Petunias.

The boxes are a mix of Snap dragons, Petunias, Chives and Rosemary, Marigolds, Bachelor Buttons and Hollyhocks. Impatiens under the Mock-orange bush at the corner.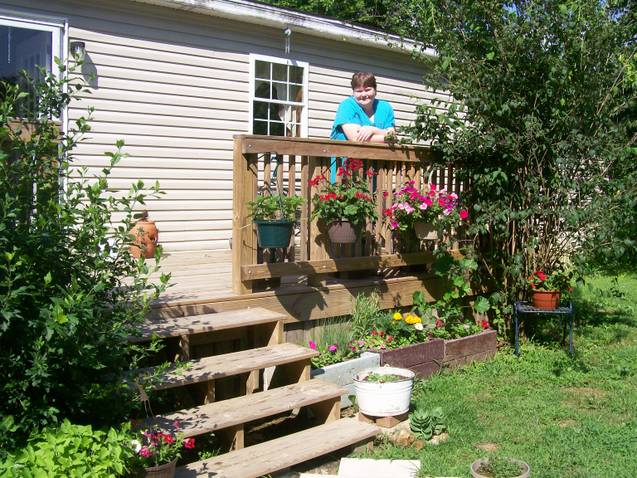 Me!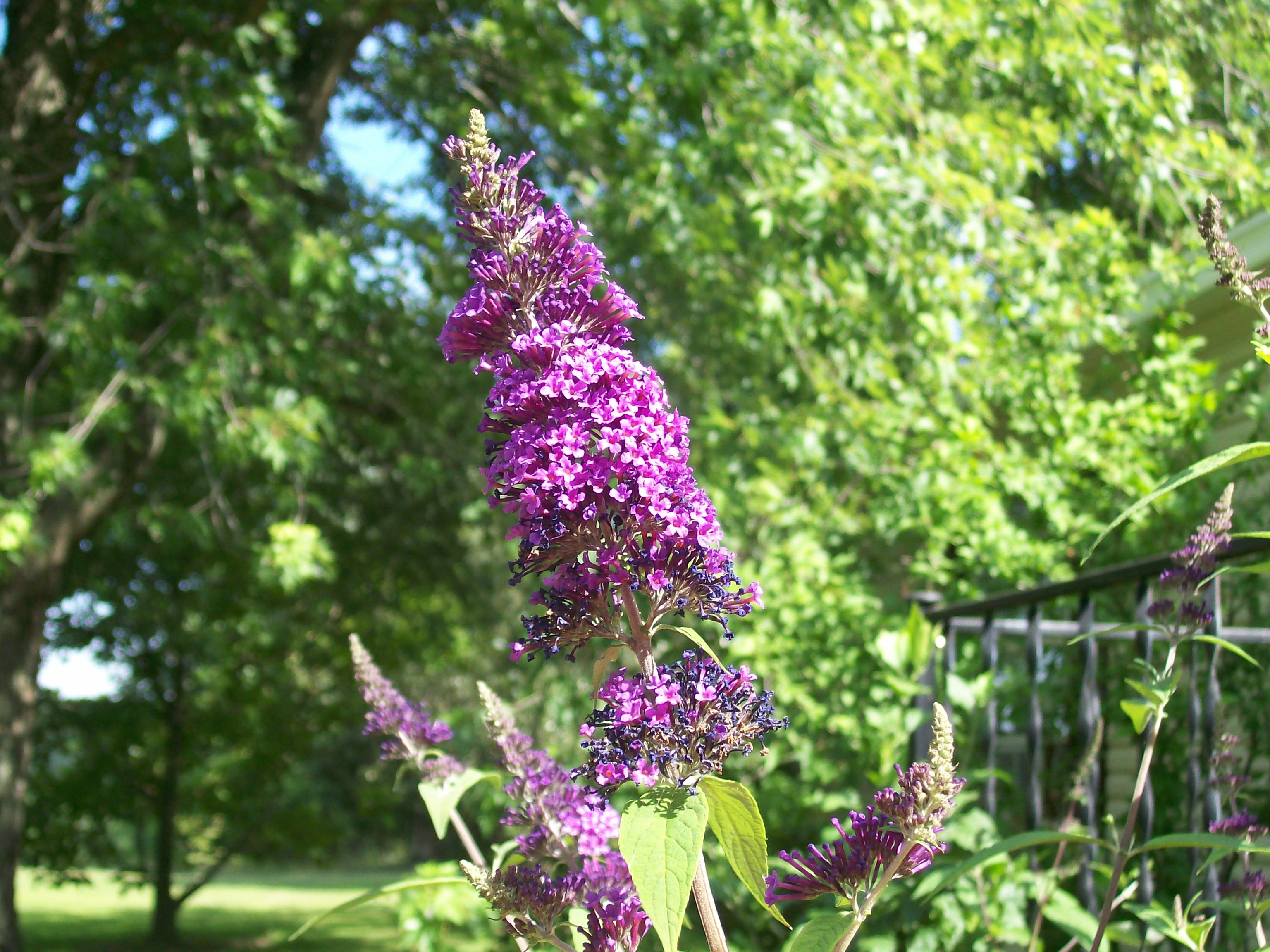 Butterfly Bush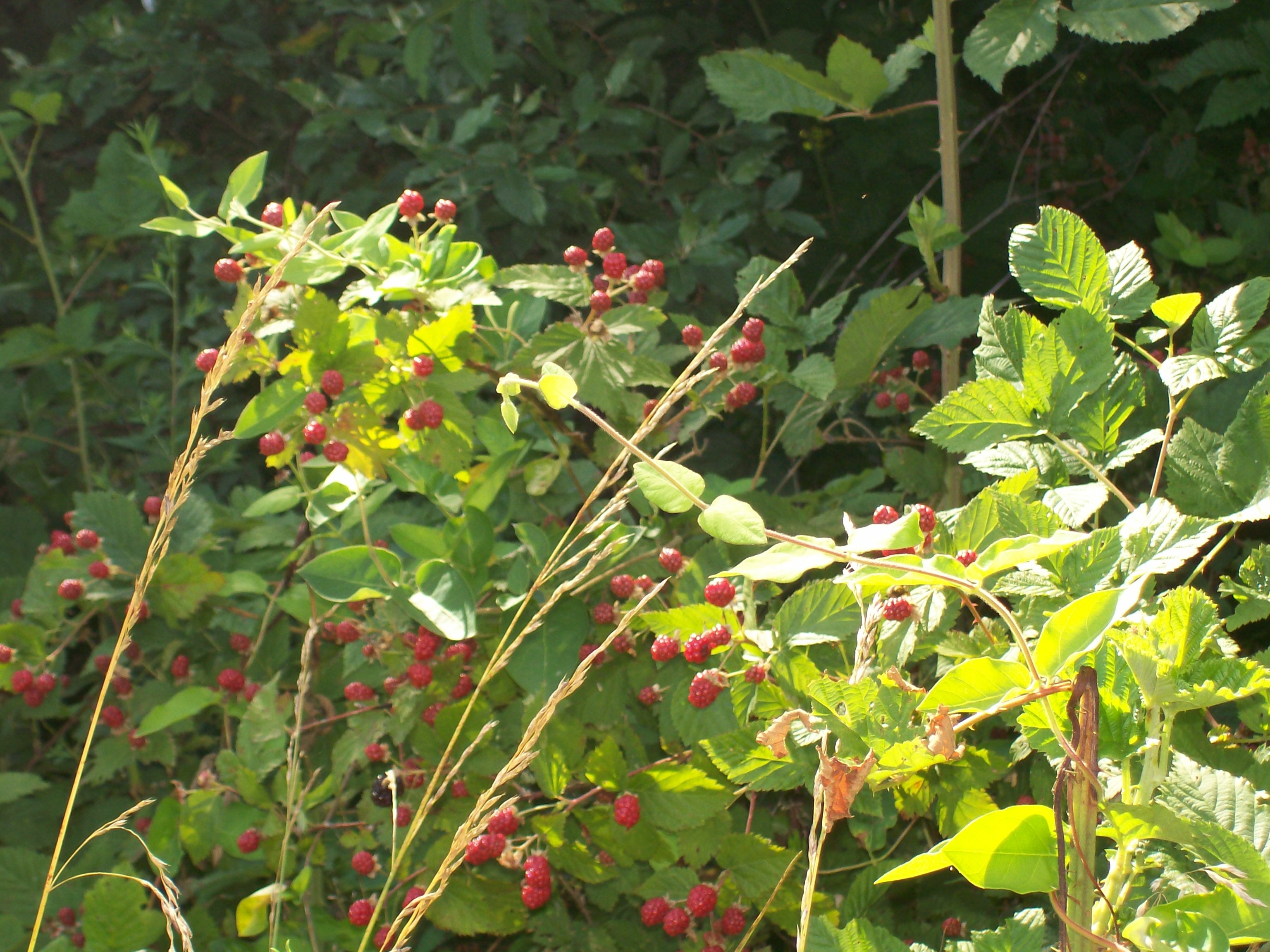 Wild Blackberries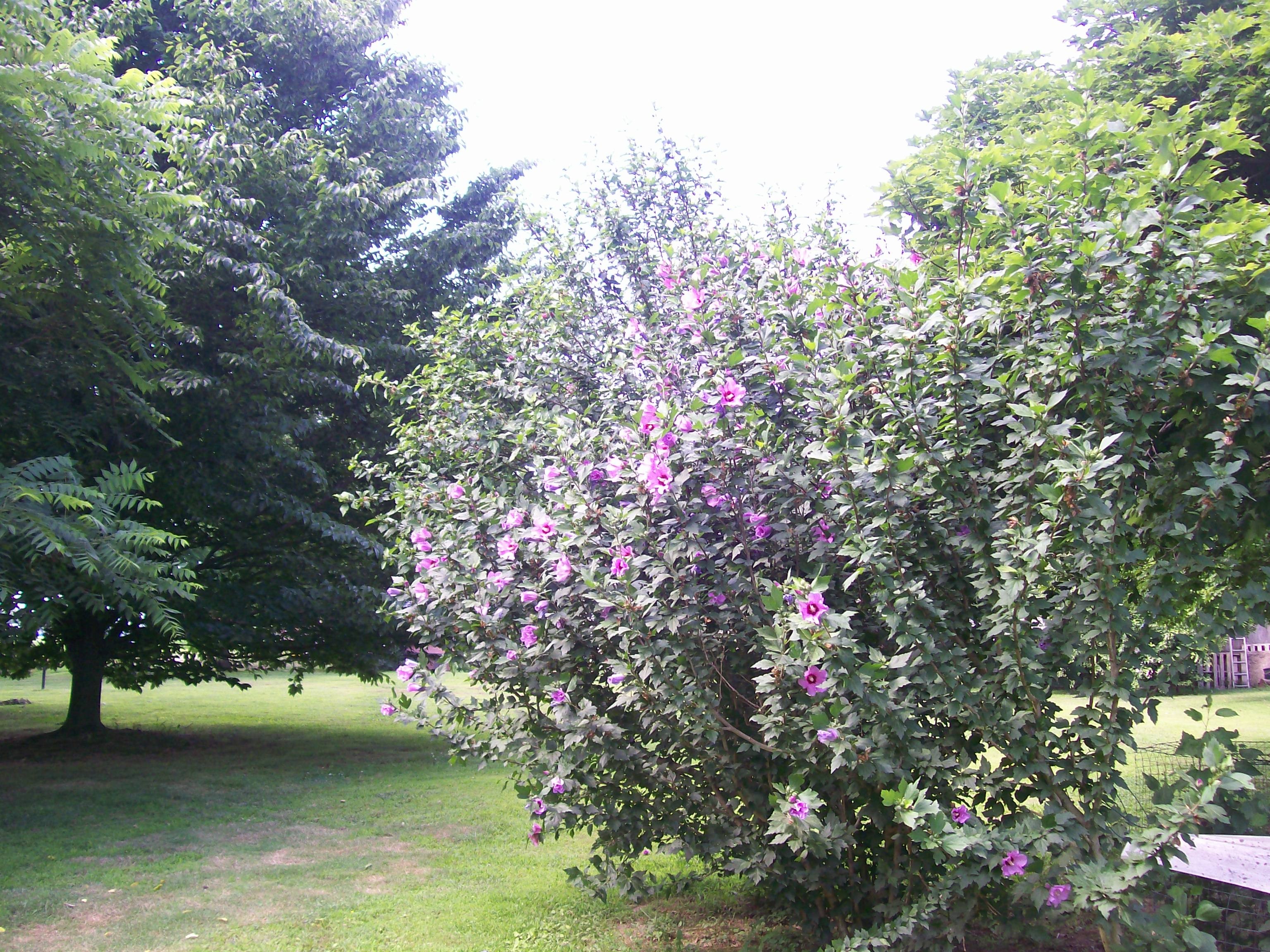 Rose of Sharon 9ft.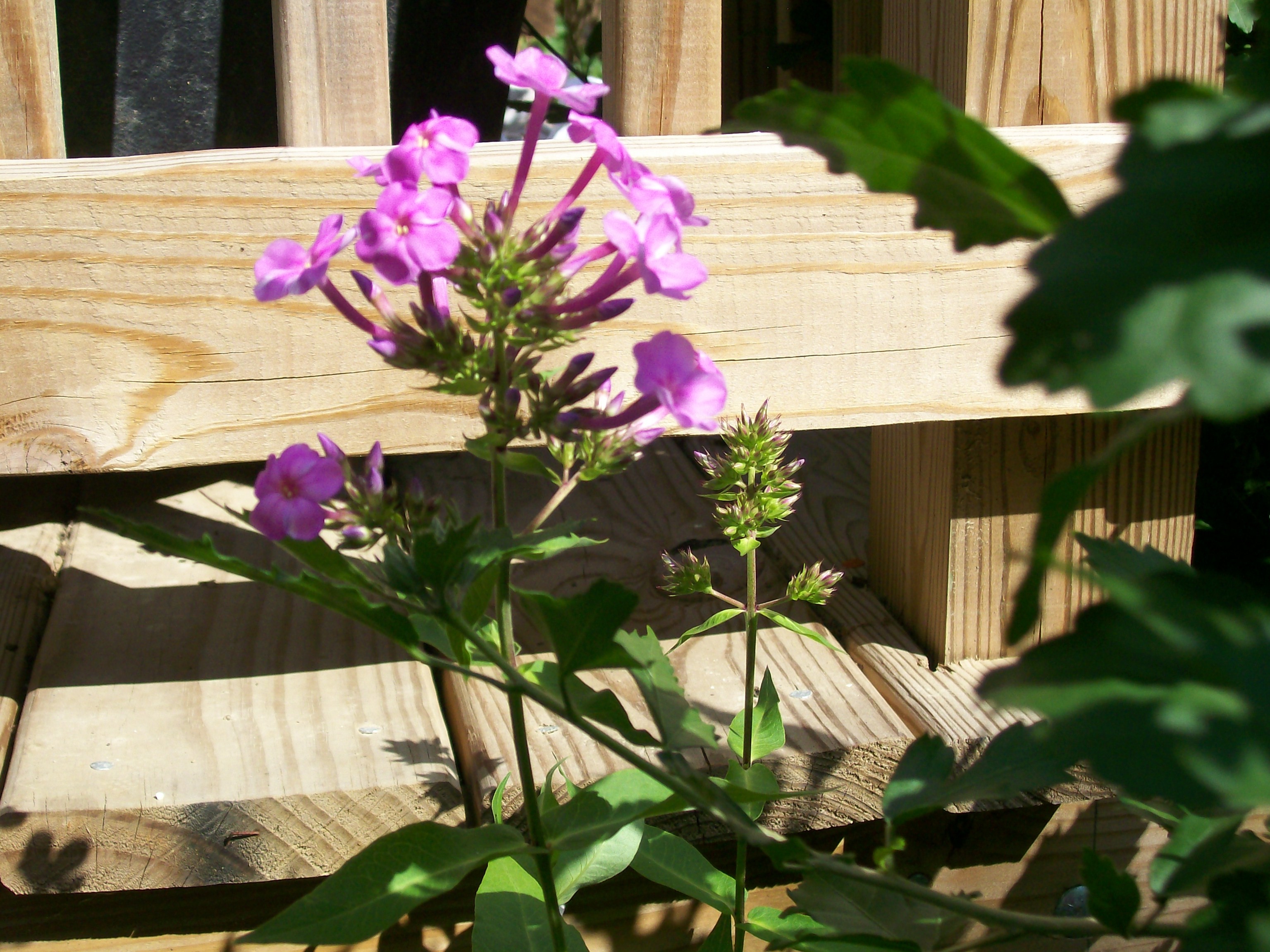 Flocks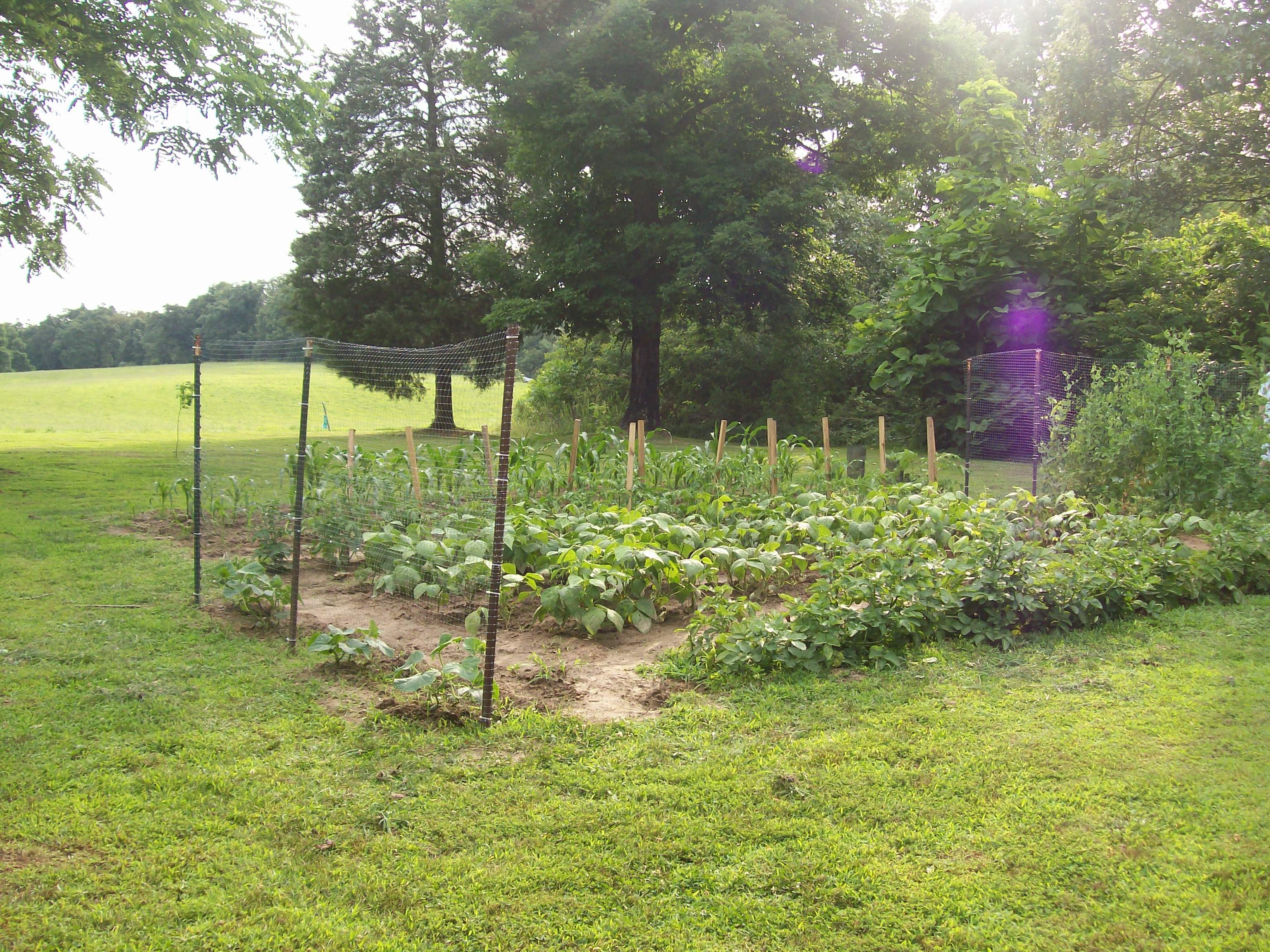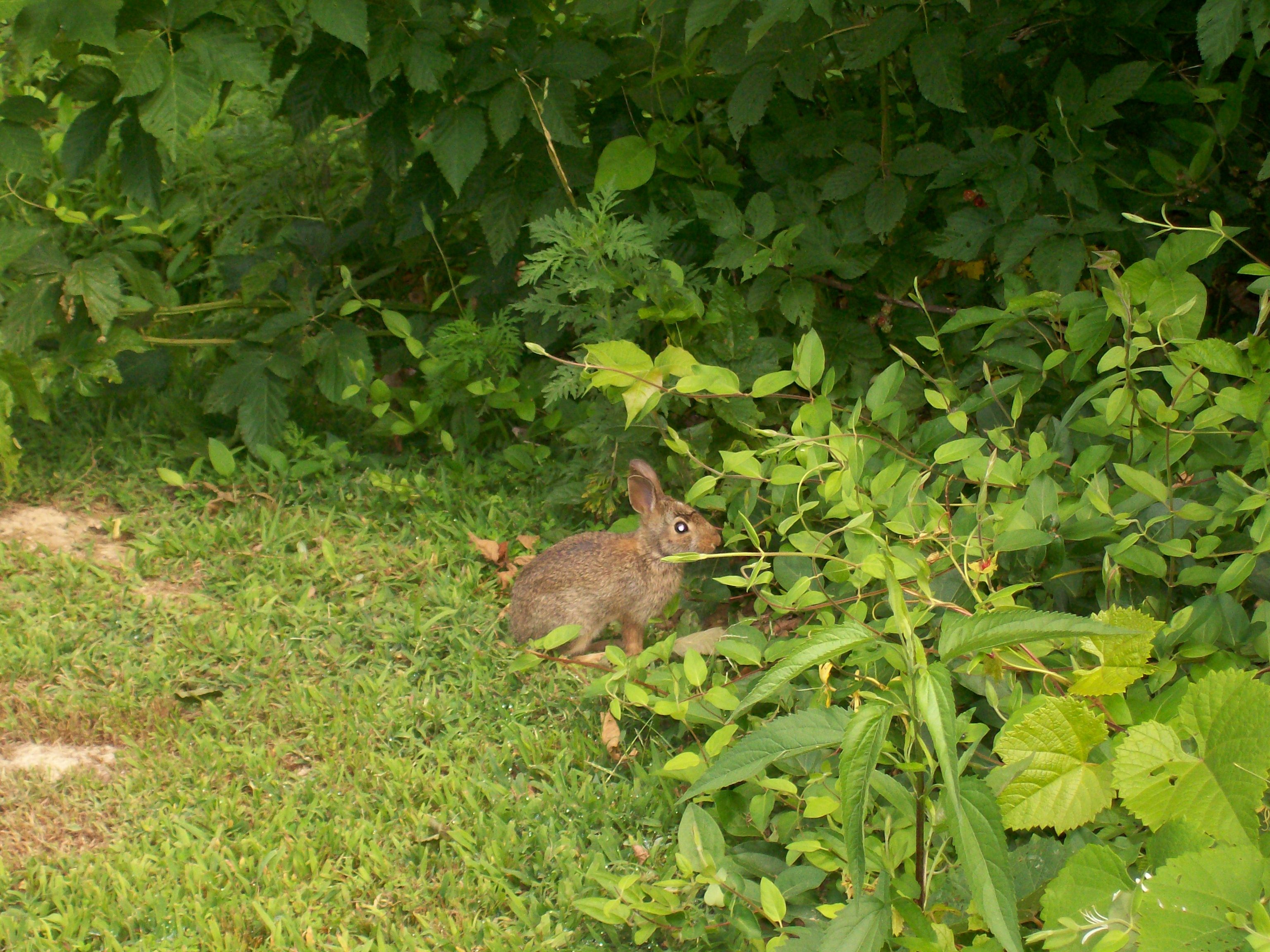 Little bunny who has decided the garden is an excellent place to live. I'm finding he's particularity fond of beans.

He's almost tame and has come up to my shoes before.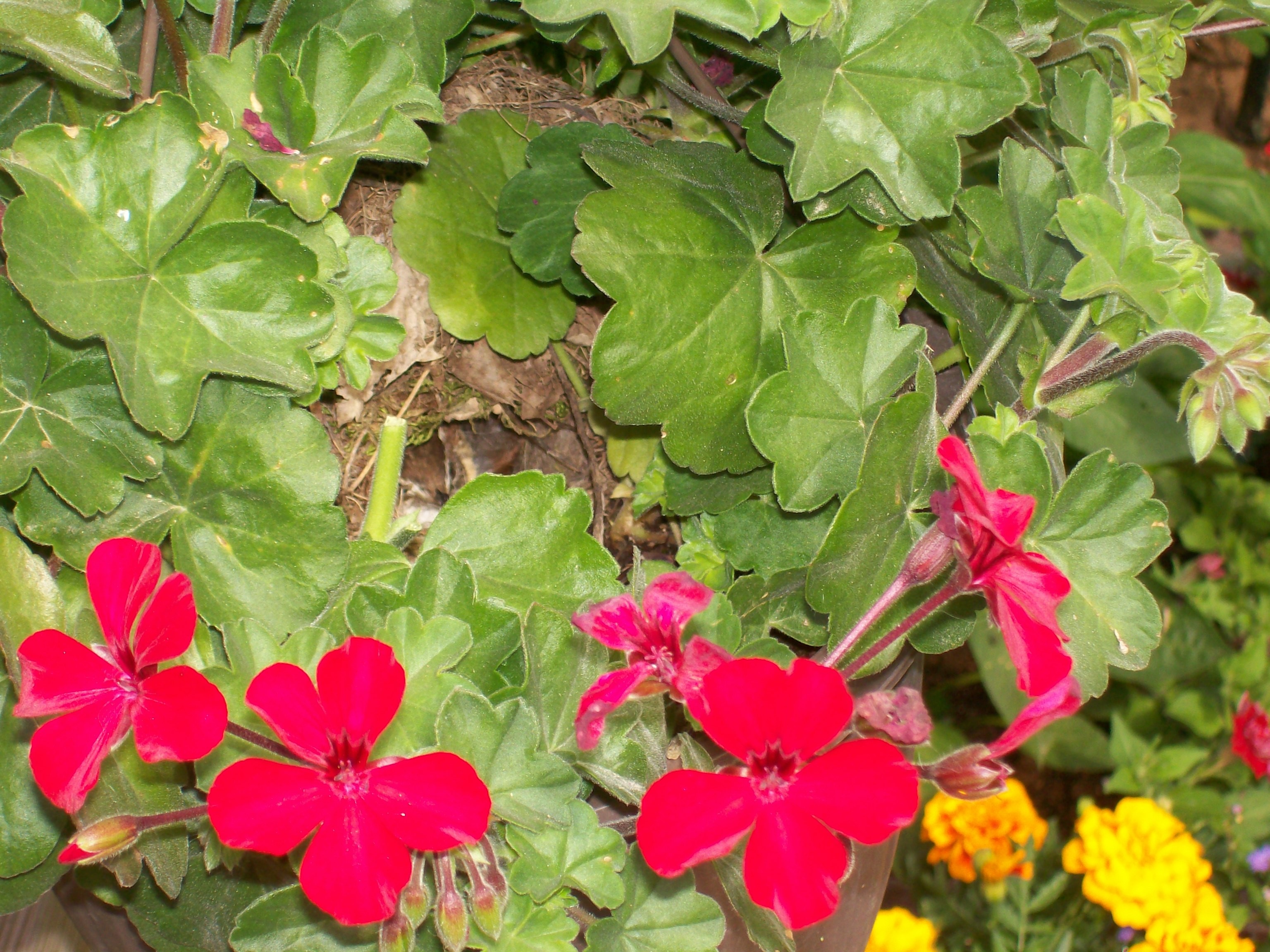 This is a geranium in a pot hanging on the back porch. A Carolina Wren has decided to move in.
I grew up calling this plant a 'Live Forever'. It's called Sedum and is from a cutting of my great grandmother's plant. We always had a piece of it. It's a succulent, like Aloe Vera and Hens and Chicks. It gets to be knee high and has wide clusters of tiny pinkish purplish flowers summer to early Fall.