STORM WARNING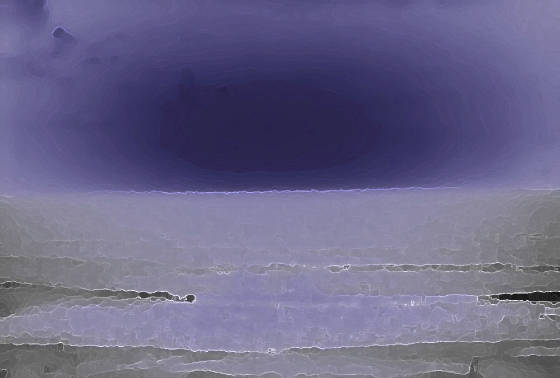 'Painting' by Carol aka Catfish
The vote for American independence was taken on July 2, 1776, but ratified - with corrections and deletions - on July 4. However there's great debate on when the document was actually signed. The parchment we call The Declaration of Independence hangs in the National Archives. But also over 200 printed broadsheets were printed by John Dunlap of Philadelphia and distributed widely.
Words which changed the world:
Dimensions cross stitch of a Patriotic Angel
Submarine Humor
"Mr. Morton, we're headed to shallow water!"
"Captain, we're running out of water!"
"Very well, secure the showers."
(paraphrased from 'Aha! Jokes')
And now for a very delicate matter....
How to use the toilet aboard Seaview.
1. Close the hatch. This will insure that in case of a mishap, it's isolated and you won't end up swabbing the deck and suffering the jibes of your shipmates.
2. Read the instructions.(It's a 'Captain' thing)
3. Follow the instructions, and in order, or the contents may decide to torpedo you.(It's a pressurization thing-see SSRN Seaview Manual- 'How to use the Head')
4. If you find any sea critters that have slipped through the tank filters, scoop up and report to the Admiral in his lab.
Humor in Uniform-Sideways
When my father, a US Air Force fighter pilot, was assigned later in his career as the Vice Commander of 3rd Air Force, we had no choice in the matter of housing. It was ordered that he live on base, being the # 2 man for all of the US Air Force in the UK. It was an ugly old 3 story brick house from the 1930's and in constant need of repair.
One day, when nobody was home except for me (taking a sabbatical so to speak from college at Florida State) and a civilian workman contracted to do something or other, I think it was the plumbing, he accidently bumped the little side table which housed...the 'Red' phone, and knocked it off the hook. He paled and asked in a hoarse whisper, "Did I just start World War 3?"
Now, this was a phone of the 1970's but had no fingerholes for dialing. And it did look identical to the 'hotline' phone used in a great deal of cold war movies at the time;a cumbersome thing by today's standards, and a bright cherry red.
Suffice it to say, no, he didn't start World War 3, and all I had to do was say into the live receiver was 'false alarm' and return it to the cradle. No, I hadn't spoken to the White House, just the command center for the headquarters of 3rd Air.
Still, it always made me wonder if my dad's boss, the # 1 man had a more 'direct' line.
I know for one thing, I never went near his phone when we visited accross the street.
And yes this is a true story.
Carol Foss
Just a note
Well, it's been 234 years and the events of the past that shaped our nation and to some degree ourselves are long past, but not forgotten.
But it would surely hearten our founding fathers that our relationship with our 'mother' country, so to speak, is now one of mutual respect and deep friendship that will long endure.
THERE REALLY IS AN UNCLE SAM!
'Uncle Sam' is defined as the 'personificaton of the US.'
But there's more to it than that...
It was the war of 1812, and provisions for the Army were purchased in New Jersey by Elbert Anderson. They were inspected by brothers Ebenzer and Samuel Wilson. The goods were packaged as E.A. -U.S.
When someone asked what that was, a workman said he didn't know unless they meant Elbert Anderson or 'Uncle' Sam.
It stuck and from shipments of fat for the Army the term came to mean the US.
The image we know today was created by James M. Flagg (really), on July 6, 1916 in a magazine, Leslie's Weekly,with the caption, "What Are You Doing for Preparedness?" later evolving into the 'I want you' recruitment posters for World War 1. He may not be as old as the Declaration of Independence but he deserves a little 'happy birthday' wish in spirit as well.