The premise of the story is transformation of friends into enemies, or to be more precise in the episode, Crane's drug induced paranoia and hatred (enough to kill) his best friend Nelson, both guinea pigs for the experimental weapon.
A point to ponder. It could have been Nelson who went ballistic first, but he'd dropped a papaya he was going to eat, and later had the smarts to figure out why the ilsand's animals killed each other before he almost ate the same berries Crane was consuming...a big 'what if'.
A bit of trivia. Sirens interferred with filming a scene on the island, and David had to do it over.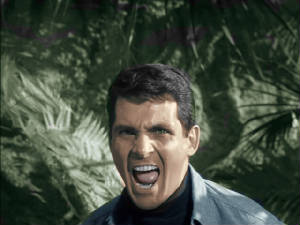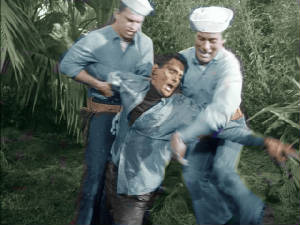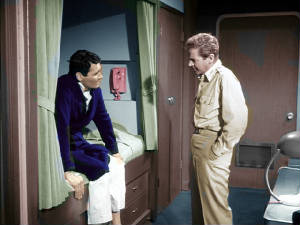 Caption Contest Picture
Now here's a challenge. Using the picture directly above, create a two liner for the new Caption Contest!
The winner of Newsletter 11's Caption Contest is: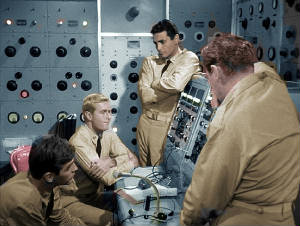 "No Mr. Morton, we are not amused that you dared Sparks to radio the Sec Nav and ask if he had 'pop' in a bottle!!"
khaggs67